Magical Experience Mod
Minecraft has added a new feature to your world of minecraft that allows you to obtain experience just by mining ores. That was the original point of minecraft was it not? to mine. For some reason experience was only able to be obtained from killing mobs. Then came the bottle-o-enchanting. This allowed you to give yourself experience by right clicking the bottle on a surface near to you. Unfortunately they did not introduce a crafting recipe for this. This mod aims to create a better way, or give you a few more, to easily and efficiently obtain experience.
Not only this, it allows you to craft a series of different experience potions including the default; Bottle-o-enchanting. You are also able to create more potions that have a deadly effect to them.
this video will help explain and help you understand the different features of the mod.
The mod adds two different block types that supply you with a certain number of experience orbs on the breaking of the blocks. On the mining of the "experience ore" it gives you a new item called magical powder. Magical Powder can be used to create the new potions that this mod introduces.
the second block; the Cobblestone experience ore gives you a few experience ores, magical powder and spawns one of those annoying silverfish that will try to kill you. Both ores are reasonably rare, but can be found in larger veins then usual ores and are easier to find than diamonds.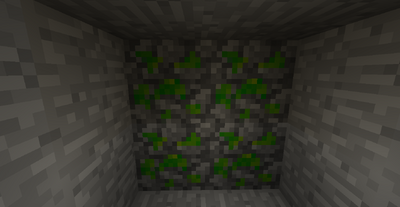 Magical Experience Mod Version 1.1.4.1for Minecraft 1.7.10 and 1.7.2 Changelogs
Updated to Minecraft 1.7.10 and 1.7.2
Contain animated textures.
How to install Magical Experience Mod for Minecraft 1.7.10 and 1.7.2
Download Minecraft Forge
Download Magical Experience
Go to your Minecraft.jar and place all the files from the extracted mods in there.
Delete the META-INF map